A Revolutionary Writing System

Created by a Mechanical Engineer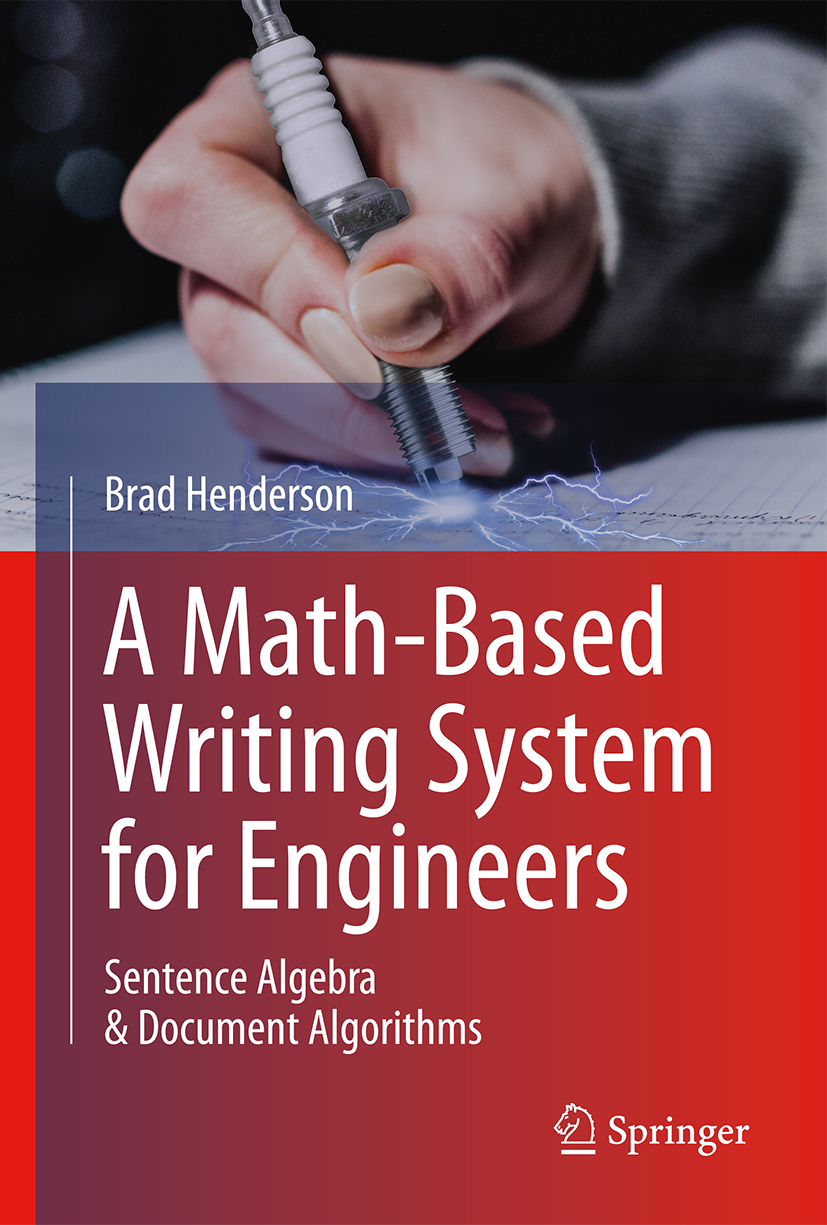 A Math-Based Writing System for Engineers: Sentence Algebra & Document Algorithms
Available from Springer Nature
This professional title presents a new system for teaching engineers the essentials of effective writing in industry. Using math-based metaphors, equations, and examples, the book covers engineering writing on the macro-level of workplace documents, and the micro level of clear, concise sentences and their grammatical components.
The Sentence Algebra sections use algebraic equations and variables to teach applied grammar and sentence-level editing techniques. The Document Algorithms chapters use flowcharts to teach five essential document structures including proposal memos, status emails, and project reports.
Each self-contained chapter opens with learning outcomes and concludes with optional activities to reinforce learning, making the text ideal for targeted self-study as well as classroom instruction. Learning outcomes align with ABET general criterion 3.3.
Who can benefit from this book:
Instructors, students, and industry professionals. Because the method uses math as a universal touchstone, the book is well-suited for both native and multilingual engineers who use English as a key business language. With its focus on critical communication exchanges and modes of persuasion, it is also an ideal text for engineering professionalism courses.