A Revolutionary Writing System

Created by a Mechanical Engineer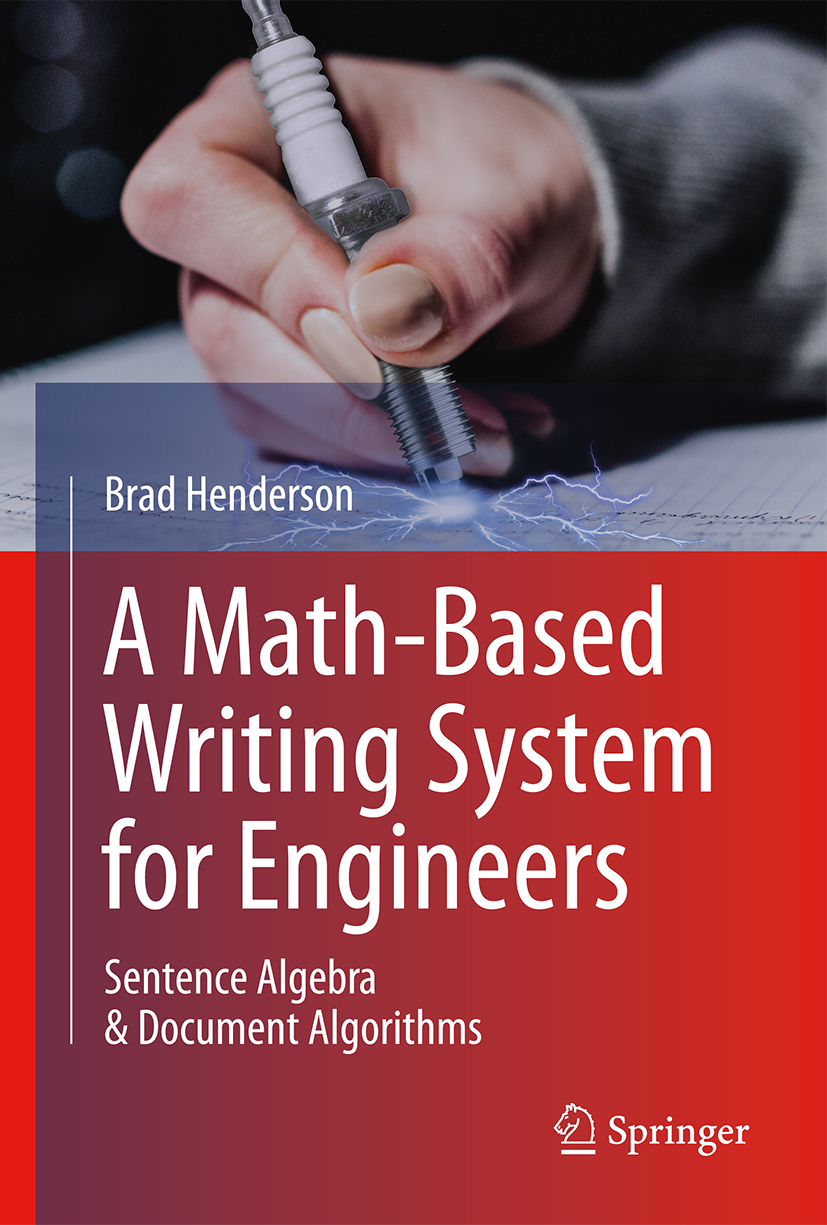 A Math-Based Writing System for Engineers: Sentence Algebra & Document Algorithms

Available from Springer Nature
This professional title presents a new method to prepare engineers to be effective workplace writers in 21st-century, global industry. Designed with a math-based perspective and real-world examples, the book covers engineering writing on both the macro-level of documents and micro-level of sentences.
The Sentence Algebra chapters use algebraic equations and variables to explore how sentences operate at the component level. The Document Algorithms chapters use flowcharts to teach five essential document structures including proposal memos, status emails, and project reports. The book also includes Sentence Optimization lessons to help engineers troubleshoot, repair, and ideally avoid common errors in sentence streams, as well as achieve a concise, clear writing style.
Who can benefit from this book:
Instructors, students, and industry professionals. Because the system uses math as a universal touchstone, the book is well-suited for both native and multilingual engineers who use English as a key business language. Each self-contained chapter opens with learning outcomes and concludes with optional activities to reinforce learning.
What reviews are saying about math-based writing:
"Engineering communication instructors will find the book well organized and practically structured to support coursework in the subject area. Surprisingly, the book might also be a particularly helpful resource for ESL engineers."
—STC Technical Communication journal
"For the engineer or scientist who struggles to learn the foundational rules and practices of clear communication, or for the STEM-savvy ESL learner who seeks an approachable method to learn the rules of English grammar, this book is highly effective."
—IEEE Transactions on Professional Communication journal

"If conventional writing instruction isn't working for you, this math-based approach may be just the key you need to unlock the secrets of creating effective written communications."
—Engineering Design News (EDN[dot]com)